5 Ways Branding Can Help Your SEO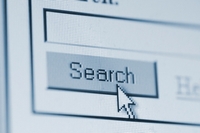 The internet is predominantly a direct marketing medium. It's driven by databases, direct response and customer relationships which means it's highly targeted, highly accountable and very efficient. The trouble is, it's so effective that many businesses don't even consider the importance of a brand online. Big mistake.
---
The Misunderstanding of Online Branding
Did you know, branding can support and enhance your presence online? Did you know it can help your performance in search engines? Well, here are five of the key ways branding can help your site perform in search engines:
Higher click through rate on your search engine listings
How many times have you searched for a reference article and chosen Wikipedia over another (possibly industry specific) reference site? People trust Wikipedia to have the answers they're looking for, therefore people click on it to be sure that they'll get the best answer.
Basically, if you are recognized as a market leader, chances are that people will often choose you, over a competitor's search engine listing.
Increased visitor trust
Would you ever request a home loan from an unfamiliar little site you have never heard of? Most people wouldn't, because a home loan is something you don't want to get wrong. That's why the big banks can afford to bid as much as $30 per click through paid search people trust their brands and are therefore more likely to convert on your site.
The longer a visitor stays on a site, the higher Google thinks of your site in terms of satisfying that visitor's needs, which helps them to decide where to rank it in the results.
More people searching your brand terms
When you search for Aldi, are you more likely to click on an ad for Coles or Aldi? Of course, you'll probably click on Aldi. The more people searching for your brand, the more traffic you'll attract to your site.
As an added bonus, these people are many times more likely to convert than people searching for generic terms are.
More people talking about you in social media
If you're in the public's eye, they are probably going to write about you Facebook, Twitter, LinkedIn, blogs, forums, Youtube. You could be mentioned anywhere. The beauty of this, is that while they're talking about you and linking to your site, they're making your site look popular to the search engines.
Increased trust from Google
With a strong brand comes increased trust from Google. A while back, Google started favouring well known brands. This is because many of the larger brands understand that their brand is a powerful asset and Google realizes that they will avoid tarnishing their reputation in the marketplace to grab cheap traffic. Therefore, it makes perfect sense that Google should trust them more.
Don't Have a Brand?
Of course you do.
Everyone has a brand even people who don't think they have a brand, have got one. Your brand is how your business relates to your customers. So if you get to work on developing your brand further, you can take more control of it and let it help you in the search results.
---
Tags: Brand