SEO Tips for Writing Website Content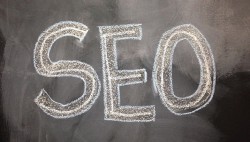 In the online world of Search Engine Optimisation, the saying goes that 'Content is King'. But finding the right balance between writing content that appeals to both users and search engines can be a difficult one to find. Here are some basic tips to keep in mind while you are writing your websites content to ensure that it is effective for SEO purposes.
Write for users, not for robots
Don't write your copy just to appeal to the search engines. The latest Google algorithms prefer natural content rather than obvious SEO content, so make sure that what you are writing will appeal to target audience because there is no point getting SEO traffic if your content doesn't convert traffic into customers.
Forget about keyword density and keyword stuffing
Using your SEO keywords in your copy should be organic, not forced. If you are using all of your keywords in every sentence it will result in jumbled text that doesn't read well to customers, which will affect your SEO in a negative way. Use the keywords in a natural and organic way so that your text reads and flows well.
Integrate related keywords, synonyms, and grammatical variations into your content
Search engines use technology called Latent Semantic Indexing (LSI) to match search results to the intentions of the person performing the search. Using synonyms, related keywords and grammatical variations make your content more relevant, without keyword stuffing.
Focus on writing long, in-depth, quality content
The average listing on the first page of Google has 2,000 words on the sites homepage. In-depth information and articles have been shown to perform than short superficial content. Aim for content that delivers value to the reader and provides real insight, however DON'T write lengthy copy just for the sake of pleasing search engines – try to find the balance.
Write content that answers common questions from prospects
If you find that you are answering the same questions day after day, these are probably the same questions that your prospective clients are typing into search engines looking for answers. Providing content that delivers credible answers is a sure fire way to generate traffic. Provide them with better, more in depth information than your competitors and they'll buy from you!
---
Tags: SEO Tips, SEO, Content, Copywriting, Search Engine Optimisation,
Related Articles