The Hummingbird Update and Secure Search
It has been a big week in the world of search engine optimisation. Google search turned fifteen on Thursday and announced the Hummingbird (so called because it is "precise and fast") algorithm update at a press event hosted in the garage where it all began – in recognition of Google's humble beginnings.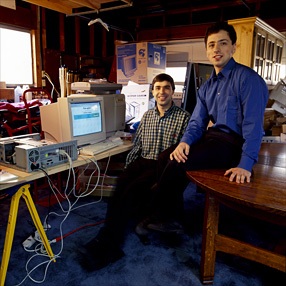 In typical Google style the details were thin; however it is clear the Hummingbird is not a Panda or Penguin style update. This is the biggest change to the algorithm in twelve years affecting an estimated 90% of search. Hummingbird is "designed to let Google quickly parse entire questions and complex queries and return relevant answers, as opposed to looking at queries on a keyword-by-keyword basis" said Chris Crum from Web Pro News.
Amit Singhal, Google senior vice president and one of its earliest staffers, said, "When I joined Google, people would be amazed when a simple query for a website would work. As they became more comfortable, they began to ask more complex questions. Hummingbird," he said, "is the result of that foundational rethink."
Danny Sullivan from Search Engine Land spoke to Amit Singhal and Ben Gomes, after the event for more details; conversational search was confirmed as the major reason for the overhaul and while conversational search had already been implemented "it had only been doing it really within its Knowledge Graph answers. Hummingbird is designed to apply the meaning technology to billions of pages from across the web, in addition to Knowledge Graph facts, which may bring back better results." wrote Sullivan.
Now before you go scrambling to check your rankings, if you have not noticed a drop in traffic over the past month it's unlikely you will now, while the announcement was only made last week, Hummingbird was rolled out almost a month ago.
If however you log into your Google analytics account and realise all your keyword data has disappeared into the dreaded black hole of "not provided" searches, you may feel cause for genuine concern.
Almost 2 years ago Google announced the beginnings of the move to secure search. At that time Google explained "When a signed in user visits your site from an organic Google search, all web analytics services, including Google Analytics, will continue to recognize the visit as Google 'organic' search, but will no longer report the query terms that the user searched on to reach your site. Keep in mind that the change will affect only a minority of your traffic. You will continue to see aggregate query data with no change, including visits from users who aren't signed in and visits from Google 'cpc'."
Thom Craver from Search Engine Watch this week reminded us that Matt Cutts said at the time that it was estimated that the amount of '(not provided)' visits "even at full roll-out ... would still be in the single-digit percentages of all Google searchers on Google.com."
The move to secure search means that all search queries from Google will now display in Google Analytics as "not provided" regardless of whether or not the user is signed in to a Google product.
More so now than ever it's imperative that Webmaster tools is correctly connected to your analytics account and that you are treating the information from Yahoo and Bing as important and valuable.
Like it or not, the fact is that keyword data is still available to Adwords advertisers, so having a comprehensive multi-channelled digital strategy in place is a very good idea; that is, you should be utilising Google Adwords and Social Media as well as Search Engine Optimisation to maximise the effectiveness of your web presence.
Contact us to discuss your digital marketing needs today.
Unquoted Sources:
http://www.seobythesea.com/2013/09/google-hummingbird-patent/
http://news.cnet.com/8301-1023_3-57604841-93/google-search-now-powered-by-a-hummingbird/
http://techcrunch.com/2013/09/26/google-recently-made-a-silent-shift-to-a-new-search-algorithm-hummingbird/
---