How to: Social Networking for Business | Part 1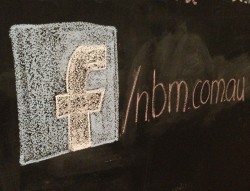 Which Social Networking sites should I be using?
Social networking sites such as Facebook, Twitter, Google+ and others have been around for a while now and show no sign of dying off anytime soon. So with more than 11 million Australians expected to log on to at least one social media site in 2013, there is huge potential for business owners to promote their wares online.
But what is the best way to promote your business on social media sites? Which sites should I be using and how often? Is there any REAL benefit to social media? I'm glad you asked, here's the answers…
Which Social Media Sites Should I Be Using?
There are literally hundreds of social networking sites out there, with each one slightly different to the next. Ideally, most businesses should have active accounts on the three main sites: Facebook, Twitter and Google+. These three sites will usually have the biggest impact for your business when it comes to customer interaction and online visibility.
Other more niche sites such as Pinterest and LinkedIn are also useful for certain business types. For example If your business relies on nurturing business relationships with clients in a professional field LinkedIn would be beneficial, whereas a business that produces or sells beautiful clothing or homewares would be ideal for Pinterest.
One way to help you decide which sites might be beneficial for you is to see what your competitors are doing currently. Do they have one or two well-maintained profiles? Are they using any specialized niche sites? How many followers or friends do they have? This information can be helpful when deciding which sites for you to use.
Do I REALLY need to be using Google+?
We hear this one all the time: "Google+ is a bit of a ghost town, why should I bother updating it?" The answer is for your SEO results! Google+ profiles and pages are one of the simplest and easiest ways for you to improve traffic to your website. Regular posting on G+ might not be terribly effective when it comes to engagement, but it WILL improve your visibility online.
Well that's it for Part 1 of our 3 part series on Social Networking for Business. Stay tuned for part 2, which will give you some excellent strategies and tips around how often you should be updating your social networking account.
If you have any questions about Social Networking for YOUR business, contact us today.
---
Tags: Social Media, Business Promotion, Seo, Facebook, Twitter, Google Plus, Social Networking
Related Articles