The Power of Social Media - Part 2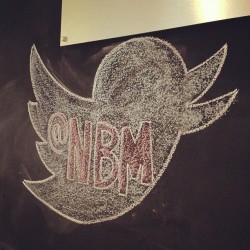 In our last post we scratched the surface of the many benefits of social media as well as the several ways businesses can use Facebook and Twitter to strengthen relationships with customers. Today, we focus on the other social media big guns - Youtube, LinkedIn and Pinterest.
YouTube
YouTube is a unique way for companies to give consumers a picture of themselves. An effective way to start on YouTube is to have an introductory video of your company. This doesn't have to be a five star production that gains millions of views, in fact, the simpler, the better. Absolute MMA and Conditioning a gym in Melbourne has implemented this effectively. YouTube is also a great way to become an expert in your area. For example, if a company is selling farming supplies they may decide to have a quick video explaining what each supply is used for. Not only does this attract customers to the business, it also demonstrates knowledge of the company and builds trust. Lastly, businesses can use YouTube to respond to customer FAQ's. A video can answer multiple questions at once. This is also considered more personal and time efficient, as businesses can respond to multiple people in less time.
LinkedIn
LinkedIn is mainly known for its ability to link employees to employers and vice versa. However, LinkedIn can benefit businesses in numerous ways. Using the Questions and Answers section (for your industry), LinkedIn allows businesses to answer questions and show expertise without a hint of self-promotion. On the reverse, businesses can ask questions in LinkedIn forums to get a feel for what customers and prospects want or are thinking about. Businesses can also update their status by using examples of recent work as well as grow their network by joining alumni and industry groups relating to their business.
Pinterest
The newest player in the social media market is Pinterest. Pinterest works as an online pin board for consumers. If users like an image, blog article or quote they can 'pin it' to one of their chosen categorical boards. Board categories can range from books, food and music to gardening and travel ideas. Long gone are the days of tearing out recipes and articles from magazines, Pinterest is the new manila folder (let the digital hoarding begin!). For detailed information on Pinterest statistics as well as what it can do for businesses click here.
Now that you are aware of the Big 5, you may find yourself a little bombarded.
How can I keep up to date with all these platforms?
I have no time to update each and every one!
Who's going to take care of my kids as I dedicate the remainder of my life to social media?
Never fear! Social media smarties have developed platforms that allow you to schedule posts, update information and respond to customers all in one place. Some effective automation tools include Hootsuite, Sprout Social and IFTTT. These programs give you the ability to develop a social media strategy that doesn't take up all your time (and who doesn't love that?).
If you're ready to gain new leads, increase your SEO and boost customer interaction get on the social media train today.
Contact Us To Receive a Free Social Media Audit
---
Tags: Social Media, Facebook, Twitter, SEO, Marketing
Related Articles