How to: Social Networking for Business | Part 2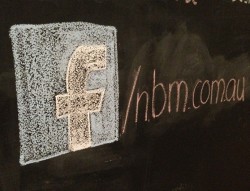 How often should I post?
Welcome to part 2 of our 3 part Social Networking for Business series. In our first installment, we helped you to figure out which social media sites are likely to work best for your business. Now that you know which sites to use, the next part is working out how often you should be using these sites to connect with your customers.
How often should I post?
Deciding on a posting schedule can be a delicate balancing act. Being bombarded with dozens of posts a day is nobody's idea of fun, while one or two posts a month is unlikely to help you to achieve the results you want. The ideal posting pattern for maximum engagement is one or two posts per day. Now I know that this seems like a lot, but I'm about to show you a way to ensure that this is manageable for your business.
The key to ensuring that the timing of your posts is consistent is a Post Schedule. A schedule can be done weekly, fortnightly, monthly or even quarterly depending on how you prefer to allocate your time and should be the single most important part of your social media campaign.
Creating a Post Schedule
A post schedule is a simple and quick way to ensure that your social networking sites never appear to be forgotten or abandoned. Essentially, it is a simple calendar that has the details of all your posts ready to go for the week, month or quarter. Most people find it easiest to sit down and complete their posting schedule at one dedicated time, essentially creating a month (or however long you want) worth of content in a couple of hours. Your post schedule should have this essential information:
The post content – i.e. the actual wording of your post
The platform that the post is to be published on
Any images or links that accompany the post
The date and time you want the post to be published
Scheduling the posts
To ensure that you don't forget to publish the posts from your brand new post calendar, most social networks have a scheduling tool that allows you to upload posts to be published at a later date. If you intend to publish single posts across a number of platforms (i.e. the same post to Twitter, Facebook and Google+ at the same time) there are third party tools that can help you with this too (our favorites are Hootsuite and IFTTT)
So there you have it, part 2 of our 3 part series done and dusted. Part 3 will be uploaded soon, helping you to determine the best content for your social networking accounts. Stay tuned!
If you have any questions about your Social Networking presence, or anything web related get in touch today.
---
Tags: Social Media, Business Promotion, Seo, Facebook, Twitter, Google Plus, Social Networking
Related Articles