Our New Copywriting Services - Social Media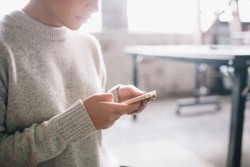 Social Media

Imagine a business that's open 24 hours a day, 365 days a year and has the potential to reach millions of customers on a national and international scale – seems too good to be true right? Well this is essentially what social media can do for your business!
Since August 2015 it stands that over 14 Million Australians are using Facebook, 13 Million are on YouTube and 5 Million have an Instagram account. This growing population of online users further illustrates the need for businesses to be pro-active when using their social media platforms.

Why We Love Social Media
According to Amy Jo Martin, founder and CEO of Digital Royalty, "every time you post a photo, or update your status, you are contributing to your own digital footprint and personal brand", and with over a million Twitter followers to her name we think Amy may be onto something here!
Nowadays your social media account is one of the first places a person discovers your business and is the first impression they get of what your business has to offer, so where you sit in the digital scheme of things is pretty crucial.
Where businesses are concerned, social media should be treated as the online equivalent of customer service. This means that just as you would serve a customer in person, you should always aim to be helpful, considerate and provide a high standard of service online. What you choose to share and how you interact with your clients on social media can deeply impact your businesses performance off-screen.

From a customer's perspective social media is by far the quickest way for them to get in touch with you, your brand and what your business is doing. With this in mind it is essential that a great deal of planning, research and time should be invested into your business's social media.

Let Us Help – We'd love to!

Social Media is omnipresent and forever evolving – and here at NBM we understand that trying to keep on top of this whilst running a business can sometimes become all too much. There isn't enough hours in a day to run your business, attend meetings, and complete all that paperwork, yet alone update your social media sites on a regular basis – that's where we come in!
These social media platforms are ideal for both small and large businesses and NBM can give assistance with content for the following:
Facebook
Twitter
Instagram
LinkedIn
Google+
Pinterest
Like what you see? Let's talk! For more information about this or any of NBM's other copywriting services please contact us today.
References:
Cowling, D 2015, Social Media Statistics Australia – August 2015, viewed 23 September 2015, <http://goo.gl/8Dxwyg>.
Hendricks, D 2015, 13 Social Media Tips From Top Executives, viewed 29September 2015, < http://goo.gl/aoos7D>.
---
Tags: NBM, Copywriting, Social, Social Media, Services, Amy Jo Martin, Quote
Related Articles