Our New Copywriting Services - Blog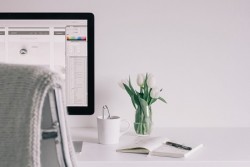 Blogs

When it comes to online writing whether you're producing a 1,500 word article or typing a 140 character tweet – content is (and in our opinion always will be) king! High quality content that finds the right blend of information, originality and personality is going to prove successful no matter what! With our ever-growing digital lifestyles there is an even stronger demand for businesses to be digitally switched on.
Why We Love Blogs

In a world of computer screens, smart phones and tablets people often crave a more personal connection when it comes to interacting with businesses via digital media. When done correctly writing a blog is an ideal way to "click" with your online audience. Blog's allow you to have a voice and to tell your businesses story – strengthening the personal connection between you and your consumers.
As the blogging phenomenon continues to grow, it is becoming a highly competitive and sought after feature in all businesses. The common misconception that blogging is only suitable for particular industries is just not the case anymore. From travel, beauty and cooking, to languages, finance and mechanics there is always a niche following looking for a blog!

The top three reasons your business should use a blog:
To share knowledge, ideas, insights and industry news
Increase your business's professional reputation (both online and in person)
Attract new clients and establish a long standing relationship with these valuable customers.
Let Us Help – We'd love to!

The most difficult task of blogging by far is coming up with new content, especially when it's writing for yourself. What's needed is someone who can look at your site from a new perspective and see the bigger picture. Our copywriter can offer you a fresh mind, some much needed inspiration and bring something new to the table. This in turn will be beneficial for both your readers and for your business!

For more information on our blog writing and other copywriting services contact the team at NBM today!


---
Tags: NBM, Copywriting, Blog, Website, Services
Related Articles